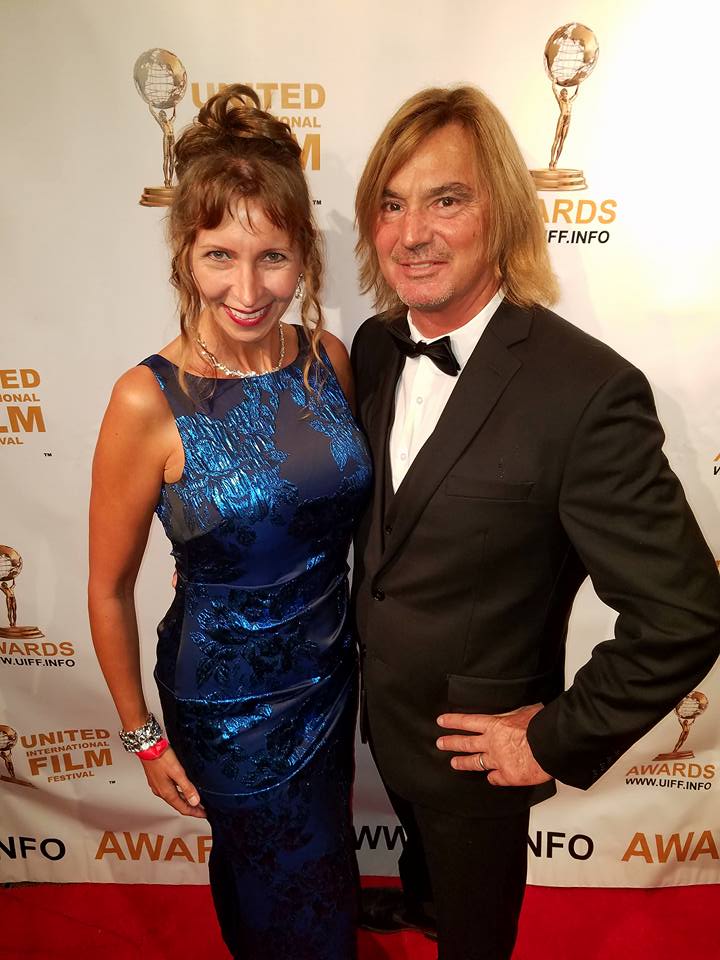 Mission - Vision Creative
Snakebyte Manager, Kurtis Anton, is a producer, unit production manager, production designer, set construction manager, writer, equipment/vehicle provider, and practicing musician.
Upcoming 2020 highlights of Kurtis' career include Unit Production Management and Co-Producer of the upcoming feature currently in post production and to be released in 2020, "Blood Pageant", starring Snoop Dogg, Steven Baldwin, Michael Chokachi, Beverly Mitchell, Dannielle C Ryan, among other names. Alongside the primary production company, Snakebyte Productions sat as Signatory Producer, and Associate Production suite on the film.
Also co-produced by Kurtis for release in 2020 the 50's TV Feature, "Knights of Swing." Snakebyte Productions as well, sat as the Signatory and Associate Production suite.
A third Feature Film co-produced by Kurtis for release in late 2020, now in post-production, titled, Sofistry, a dream horror film/comedy, was as well Signatoried by Snakebyte Productions, alongside Grudio Pictures in an Associate Production suite collaborative effort.
Additionally released 11/2019 and available 24Flix OnDemand, the pre civil war period piece Pilot, "Bloodhound Law", in which Kurtis is the Executive Producer, Producer, Unit Manager and designed and completed the set construction (bi-level, offset gable roof house needed for the shot on location, which was built in 2 days, remotely). Kurtis cameoed a small role in closing segment, as Craig Bower
In development, as the company's long term growth model, Kurtis is tackling the Western Period genre with the epic length Feature, "What Child Is This", in which "scene 49" was extracted and adapted for the award winning, "Best Western" short retitled as, "Reconveyance", as well released on 24Flix, OnDemand platform.
"What Child Is This" also received the First Runner Up "Most Ambitious Screenplay" award in 2017, selected from over 4800 screenplays. The screenplay will be released in early June 2020 as an adapted novel, derived from the original screenplay, which was written by Kurtis in early 2014, and is what started the vision of the company on 10-6-2014. The team successfully raised on Kickstarter over 50k to pull off the startup venture and shoot the opening scene of the film, adding a brief tag summary as a synopsis of what is to come with the projects feature synopsis.
Also on the slate for 2020, the 2nd and 3rd episodes for Bloodhound Law, as well as the Animation series, "The Andersons, Law and Disorder," and other theatrical short and long form theatrical productions, one he's highly looking forward to, which will be shot in 16mm Superspeed film, across two states....spaghetti style.
A Message From Kurtis Anton
"Snakebyte strives to create impactful films, exactly scripted and produced for a most profound visual and audio experience. With this as our motto, we passionately deliver a visual saga in any scale, you will be proud to see and call your own.
Our national network of pro filmmaking individuals, both employee and independent freelance, will passionately work for you and your production, focused on your success, creating the best result together - client and filmmaker - that can be achieved.
We desire to create a visual branding of your specific product or industry. These are our primary and most passionate objectives.... lets together tell a great and meaningful story"